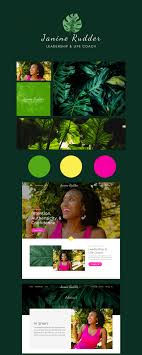 Freelance website designers are becoming increasingly popular as businesses look to save money and take advantage of the latest technology. Freelance website designers are able to offer a variety of services, from basic website design to complex e-commerce solutions.
For businesses looking for a freelance website designer, the first step is to find someone with the right skills and experience. It is important to look for someone who has a good portfolio of previous work and can provide references from satisfied customers. It is also important to make sure that the freelancer understands your business goals and can create a website that meets those needs.
Once you have chosen a freelance website designer, it is important to discuss the project in detail before any work begins. This will help ensure that both parties understand the scope of the project, timeline, budget, and any other requirements. It is also important to have a clear contract in place that outlines all aspects of the project including payment terms, deadlines, and intellectual property rights.
When working with a freelance website designer it is important to provide regular feedback throughout the process so that they can make any necessary adjustments as needed. This will help ensure that your site meets your expectations and looks professional when it launches.
Overall, working with a freelance website designer can be an excellent way for businesses to save money while still getting an expertly designed site that meets their needs. By doing your research upfront and having clear communication throughout the process, you can ensure that you end up with a website you are proud of.
What are the 4 most commonly asked questions about freelance website designers?
What is a freelance web designer?

A freelance web designer is an independent contractor who designs and develops websites for clients. They typically work on a project-by-project basis, and may specialize in different areas of web design such as front-end development, graphic design, user experience (UX), and content management systems (CMS). Freelance web designers are often hired to create custom websites or to update existing websites.
How hard is it to become a freelance web designer?

Becoming a freelance web designer can be quite challenging, as there is a lot of competition in the field. You will need to have a strong understanding of coding and design principles, as well as an eye for detail. Additionally, you will need to be able to market yourself and your services effectively in order to attract clients. It can take some time to build up a successful freelance web design business, but with dedication and hard work it is possible.
How much does it cost to have a website professionally designed?

The cost of having a website professionally designed will vary depending on the complexity of the website, the type of design services required, and the size and scope of the project. Generally speaking, professional website design costs range from $2,000 to $15,000 or more.
How much do freelance web designers charge?

The cost of freelance web design services can vary greatly depending on the scope of the project, the designer's experience and expertise, and other factors. Generally, rates for freelance web design services range from $50 to $150 per hour.
---